YamahaT135 goes to CALIRAYA..
congratulations to all participants of CALIRAYA RIDE. thank you for all the help to make this ride a big success.
attendance
X1ROS
1) the_one
2) oicat
3) ryioki1
4) makibaohto
5) ice2mykel
YamahaT135
1) vincent
2) idoy
3) ronnelmarc_21
4) snipercj
5) pugo
meet-up @ jollibee pacita san pedro
1st gas up
newbie oicat is dat u??
1st casualty
2nd casualty
nay ikaw kya ang salarin!!
yan ang epekto ng wlng tulog! puro FG kc eh..
hahaha my replica & the genuine agv (present si cali yahoo..)
hahaha san b mercury drug d2??
finally ntpos din ung 1st aid s snipee ni pugo..
acceptable nba tong gear ko??
touchdown CALIRAYA..
AWWW..
dragmode!!!
hanep ah png IR mag..
badboy oicat!!!
u want some ahhh..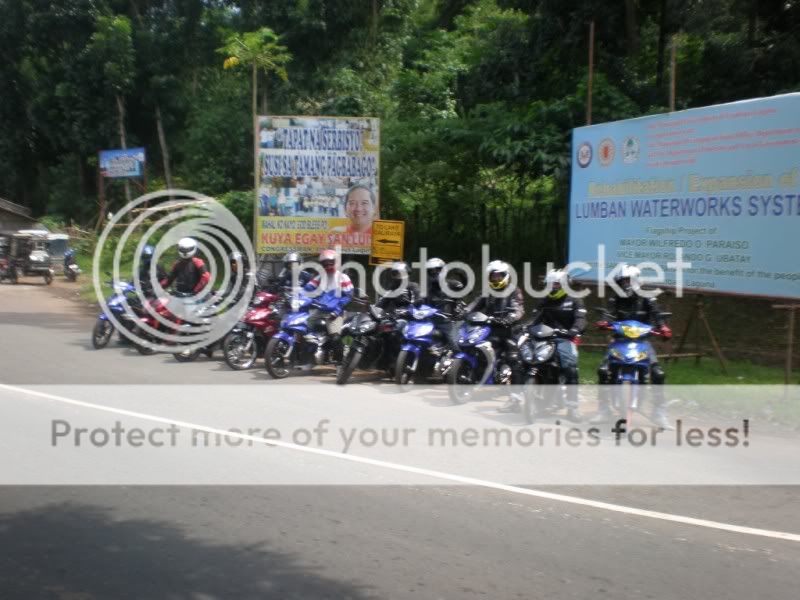 the exotic resto
newbie oicat big worm oh..
maki want helmets??
nampotah ang tagal ng order!!!
close b tlga kyo??
tama n post uwi n tyo..
nice arc with the_one